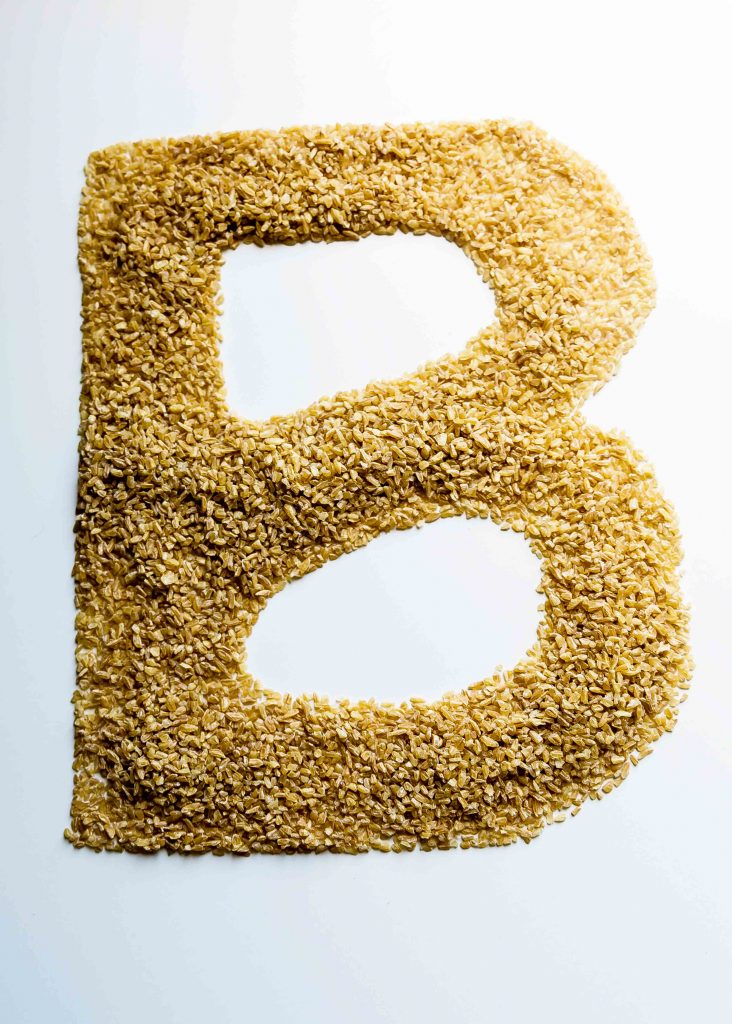 In preparation for my weeknight whole grains class and getting to introduce students on what is bulgur and how to cook bulgur, I partnered with Bob's Red Mill. This is a sponsored post, but if you were to look at my glass jar lined pantry that's been filled with Bob's Red Mill whole grains for years, you'd know my obsession with their quality and whole grain offerings is unsponsored. I've known the team at Bob's Red Mill for years and am so glad almost a decade ago, my curiosity deepened as I got to see firsthand at their plant the process of cutting grains or sifting them into large bags to later be siphoned into the ones you and I buy at the store. I interviewed Bob for a story back when the company was still privately held, before it had been given to its employees. I say this because, I trust them and will occasionally partner with companies I think are doing it right. I trust their products to be excellent because that's the kind of guy he is and ship he runs (plus I love his spirit of welcoming others in, whether it's leading a marching band up the Natural Products Expo West show aisles or at the Bob's Red Mill plant where I once had occasion to hear him and his assistant Nancy play pianos together as he sang). So, with that in mind, let's dive in!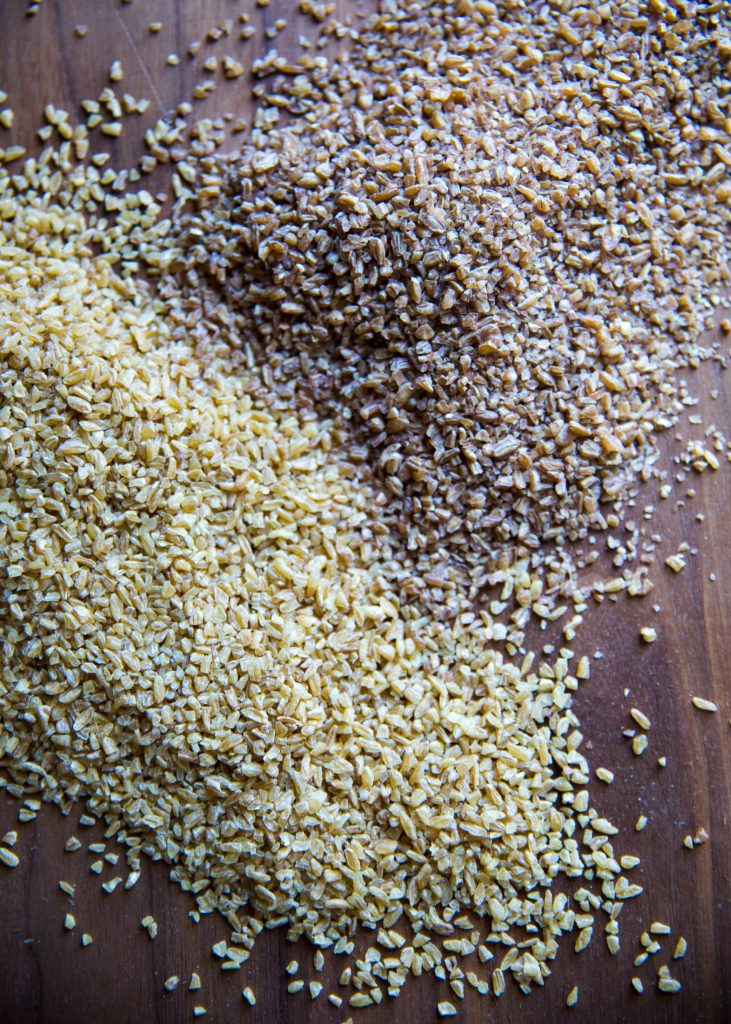 What is Bulgur
If you can only add one whole grain to your weeknight rotation, bulgur is it. And unfortunately, what brings bulgur into the conversation is typically tabbouleh. I have no beef with tabbouleh (and even included a tea version in Steeped) but bulgur is SO much more than the parsley sidekick for this classic salad. Let's break down bulgur's finer points, yeah?
By now, I'm hoping you get an idea that often times in the whole grain taxonomy, one grain can take on different names by its cut or even by its age. With that in mind, bulgur is wheat berries that have been par-cooked and then broken. Both par-cooking and breaking the grains enable bulgur to cook faster than their whole equivalent of wheat berries.
Two kinds are available, fine and coarse. Knowing which one you've got is crucial to knowing how to cook it, but either way they're both in the fast food lane of whole foods. In the United States, coarse bulgur is easiest to find, but you can find more varieties that are often numbered along those lines of fine and coarse when shopping at a Middle Eastern market.
I wanted to try Bob's Red Mill's Golden and Red Bulgur (both coarse) to play with in creating a recipe for class that will forever change how I think about the whole grain. Both varieties are slightly nutty in flavor and have a toasty aroma. The red variety is made from hard red winter wheat berries and the golden variety from soft white wheat. I like to think about the color I'm using when considering the other colors on the plate (and even mixing them!).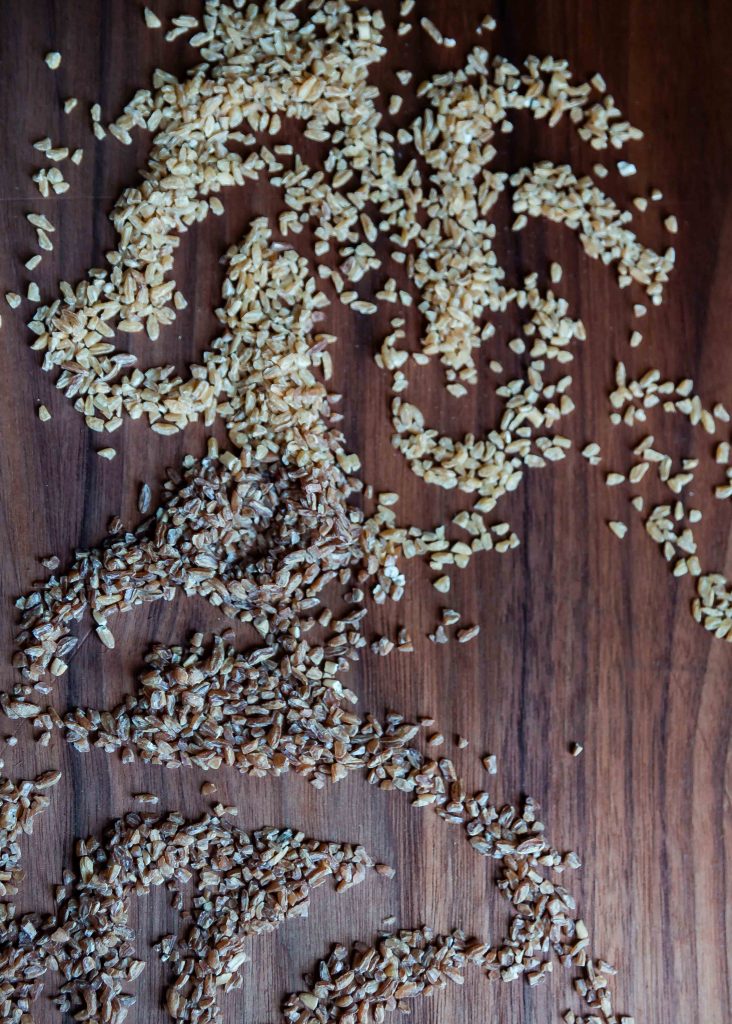 Nutritional Profile
One other thing I'm hoping you're getting a sense for is how whole grains are a good way to get protein into a plant-based diet. It has other good nutritional benefits, but I'm always most interested in thinking about protein sources to try and adjust when eliminating animal protein, though it's packed with fiber.
One cup of cooked bulgur has 6 grams of protein, which is okay, but if you pair it with a cup of cooked spinach, you're looking at 11g of protein. (And, pair that cup of bulgur with a cup of peas and we're talking 14g!) So, that idea of combining grains and greens, nuts, or dairy is helpful to get the recommended amount of protein if you're eating more plant-based.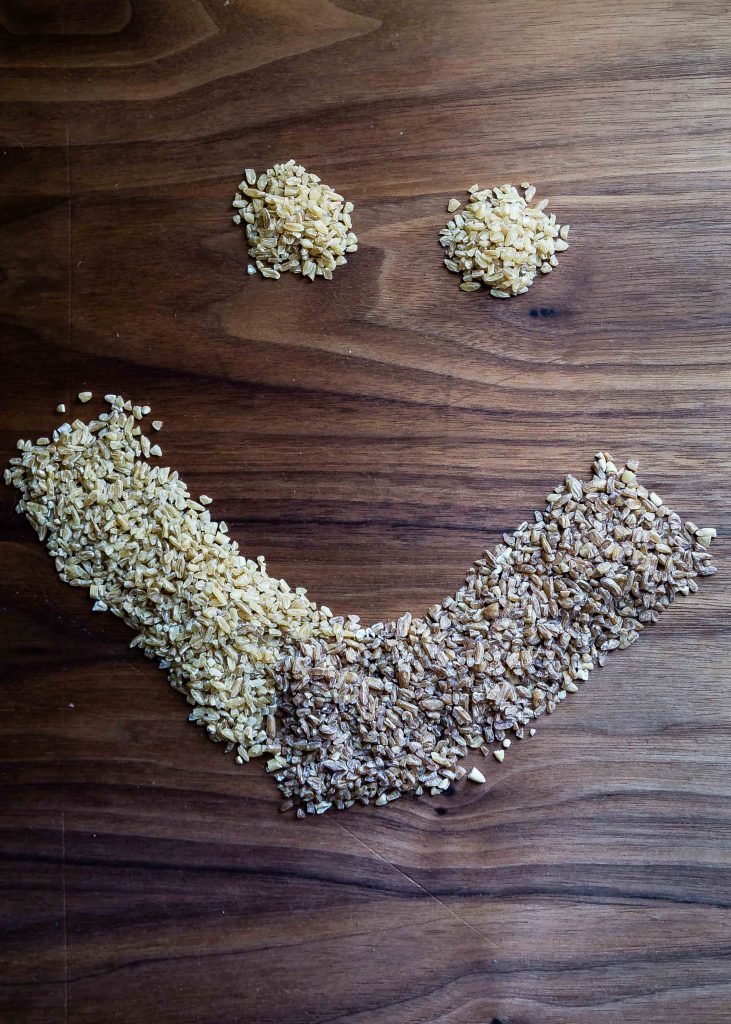 But Can I Eat It: Is Bulgur Gluten-Free
Bulgur is not gluten-free. Consider swapping in quinoa as an alternative.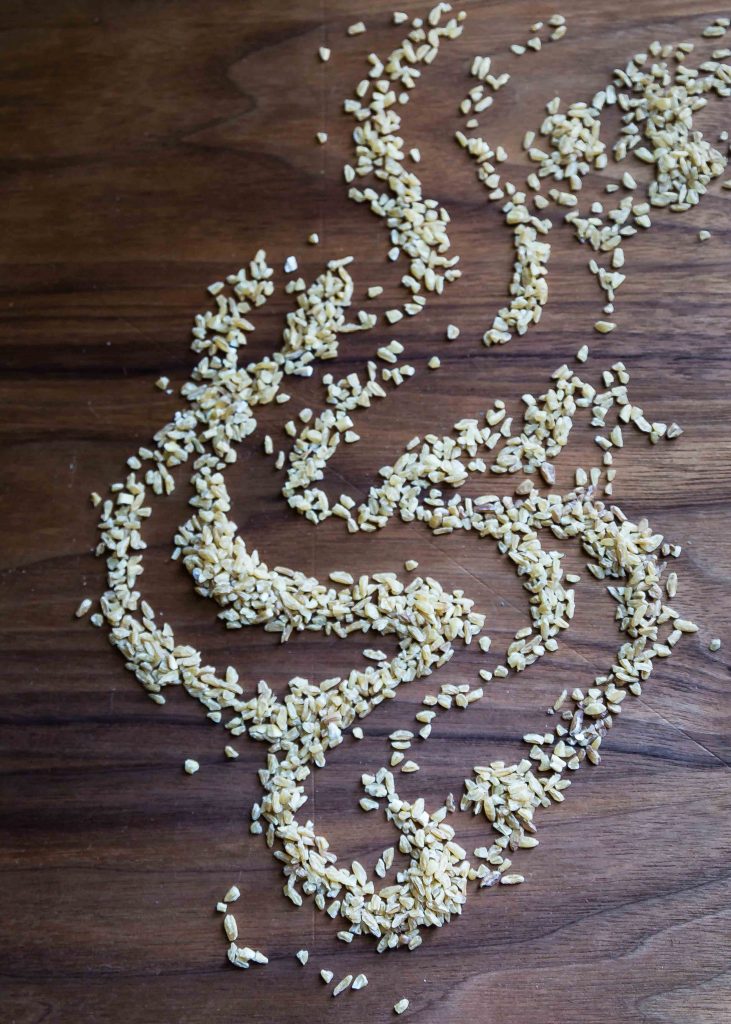 Cooking Bulgur Around the World
MIDDLE EAST + MEDITERRANEAN
I most associate bulgur with Middle Eastern cooking, and it's been referred to as "Middle Eastern pasta." But apart from tabbouleh, I most often think of this whole grain when it comes to kibbeh, the wonderful oval-shaped patties that also includes onions, spices, and typically a kind of meat. When pumpkin season comes, I'm all in on making pumpkin kibbeh, a dish I first heard about in the Syrian cookbook, The Smell of Pomegranates and Rose Water by Habeeb Salloum, Leila Salloum Elias, and Muna Salloum. Their book (a love letter to their Syrian roots) includes 20 recipes that feature bulgur, many of them kibbeh, but also a traditional powdered cheese called kishk. In Turkey, bulgur is often eaten as pilaf.
Let's Cook!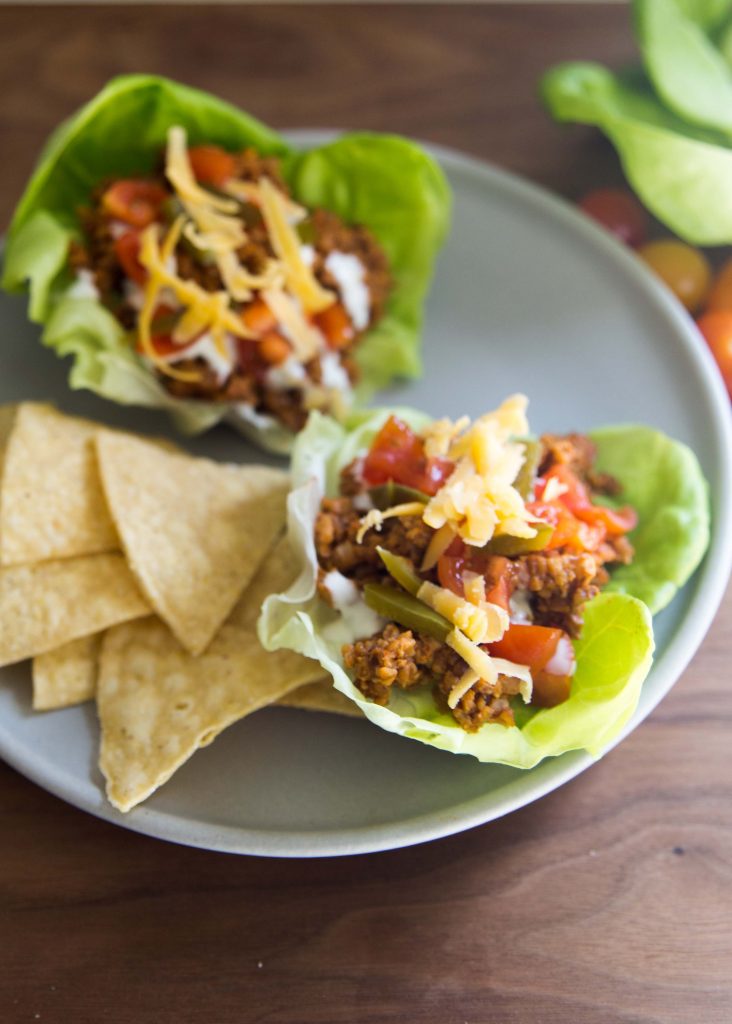 How to Cook Bulgur
Prep Ahead of Last Minute
No advance soaking necessary.
Liquid to Bulgur Ratio
2 cups liquid : 1 cup bulgur
Cooking Time
Coarse bulgur cooks in about 12 minutes once liquid is boiling and then covered and simmering. Fine bulgur gets boiling liquid poured over it. Covered like couscous off-heat, it's ready in 15-20 minutes.
Typical Serving Size
1/2 cup
Recipe Ideas with Bulgur
I'm going to suggest here a mix of recipes on websites and cookbooks because I think there's a host of more exciting, creative uses for it offline.
More Ideas
Stuffed bell peppers
Cook and then toast for a crunchy crouton substitute for bowls + salads
Try it in a plant-based burger
Use the fine variety, to shape and mold balls you could serve as you might meatballs
Storage
Keep in a sealed container away from light, heat, and air for up to six months, or in the freezer where it will last for up to a year.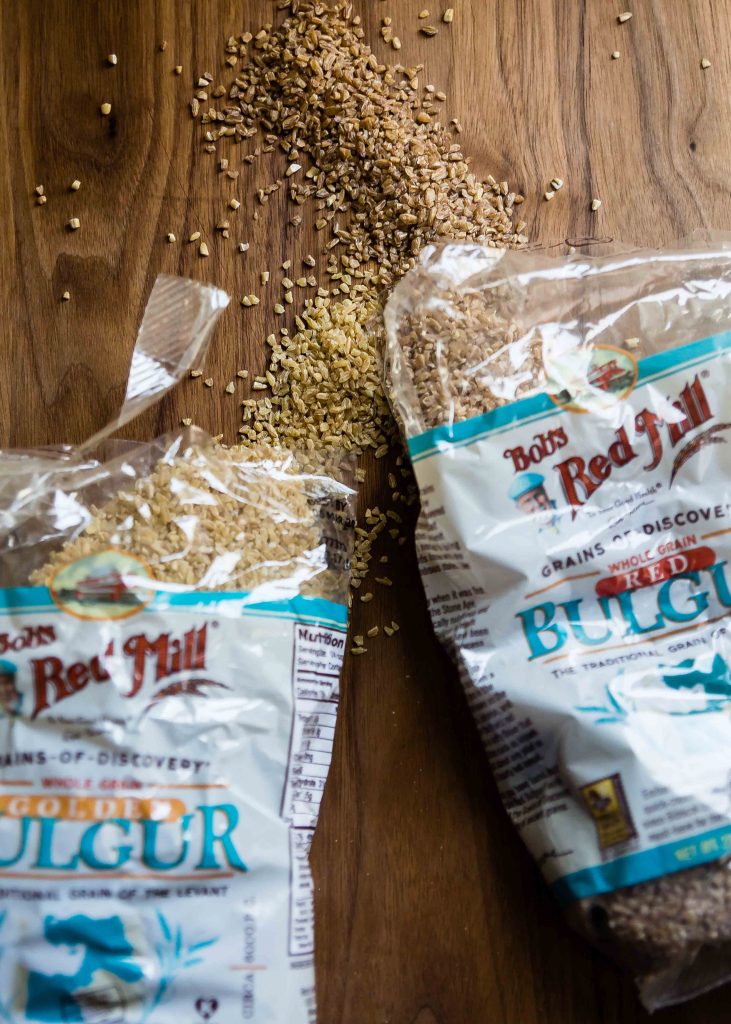 Where to Buy
Bulgur is sold in most grocery stores and the sections to check would be bulk, natural foods, whole grain, or the international aisle. Make sure to read your recipe if a particular type of bulgur is called for and likewise be sure to check if what you buy says coarse or fine. Often, you can find more size variations at Middle Eastern markets where it's categorized by number. Or, buy it online.
How are you thinking of incorporating it into your cooking?
Further Reading