It's never too late to eat more meatless—that's the idea behind this cooking journal where I chronicle discoveries, obsessions, ideas, and recipes.
Meet Your Mostly Meatless Cooking Sidekick
I'm Annelies Zijderveld, food writer, photographer, food poet and SF Bay area based cooking instructor. One thing has become really clear in my plant-based cooking classes: only a handful of students are ever vegetarian or vegan—instead the majority are like me, wanting to eat more meatless meals and find interesting ways to eat their vegetables.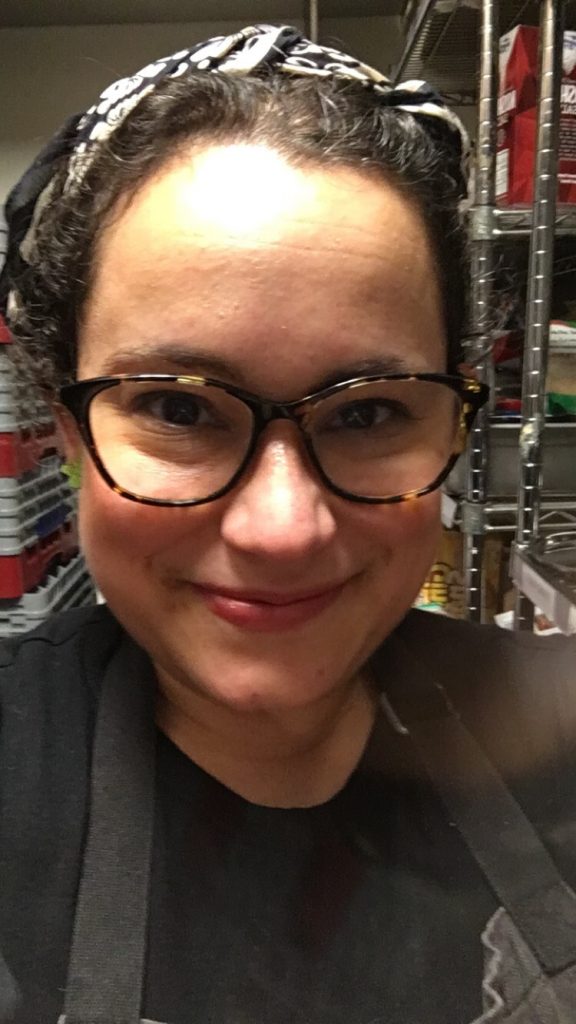 Meat + Me: It's Complicated
Let's get something out of the way—I'm not vegetarian. I dabbled with vegetarianism for a year or two during grad school. I eat meat, though less often than I used to. Growing up in Texas, meat was always center of the plate. Moving to the San Francisco Bay area opened my eyes to an amazing abundant harvest of produce all year long. For years, I have trolled farmer's markets exploring, asking questions, and taking home new-to-me discoveries to tinker with in the kitchen.
When I visit Texas now, I still make a pit stop for BBQ or chile con carne, but then get back into my mostly meatless groove.  When possible, I also try to volunteer in my community teaching cooking classes through the Cooking Matters program by No Kid Hungry and really appreciate their mission of good nourishing food being available for all. Their curriculum teaches how to cook mostly meatless recipes based on MyPlate and ingredients easily accessed through WIC and SNAP so even with a tight budget, you can eat more meatless deliciously. It's a marvelous program run locally by the lovely folks at 18 Reasons.
How I started to eat more meatless started after that stint of eating vegetarian. Even though my body craved and did better with some meat, the majority of cookbooks I began collecting and learning from when I got serious about cooking around a decade ago were vegetarian and vegan. I hunt out vegetarian and vegan restaurants when I'm traveling. I like to see what chefs can do with vegetables to really make them come alive. And, my first cookbook, Steeped: Recipes Infused with Tea explores a plant-based approach to cooking with tea.  Long story short, I love vegetables, legumes, and ingredients that make me feel good.
Just for You
If you're here, perhaps you too are trying to cut back on eating meat for the environment, for health reasons, to save money, or to stretch your boundaries in the kitchen. Whatever has brought you here, welcome!  My hope for this site is that you explore and experiment with new ideas and food that fits into real life. Eat more meatless meals—it doesn't have to be hard, expensive, or time-consuming. In all my classes I like to encourage my students to be curious and, that cooking can be fun. I believe in you and look forward to hearing more about your journey!
Cook with Me!
Join me at a cooking class in the SF Bay area or let me know if you'd like me to come to you! Email me at annelies at the food poet dot com.
xo
Annelies
PS- Follow my Pinterest meatless recipe boards for more ideas and on Instagram for snapshots of food in progress and small moments chasing joy.